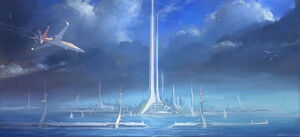 ---
Endor Island is what used to be Liberty Island before Endor invaded. Here you can visit the tombstones of all of those who died during the war.
Here are other places you can visit in Valiant, Docks or head over to the Belowfire Prison.
Ad blocker interference detected!
Wikia is a free-to-use site that makes money from advertising. We have a modified experience for viewers using ad blockers

Wikia is not accessible if you've made further modifications. Remove the custom ad blocker rule(s) and the page will load as expected.